In a perfect world we would let our drum kits and drummers live on stage, unrestricted, and let the sound of the acoustic drums resonate throughout the room. Unfortunately, most of our church auditoriums are far from acoustically perfect. Out of a need for more control the drum enclosure was developed.
Our enclosure was developed to not only meet the need of acoustic control, but also to be more aesthetically pleasing then the current options on the market.

Each enclosure is custom made to the specifications of the venue and the client's needs. The enclosure below was designed to fit through the standard doors that lead to their backstage area so it can be hidden for services and events that do not require it.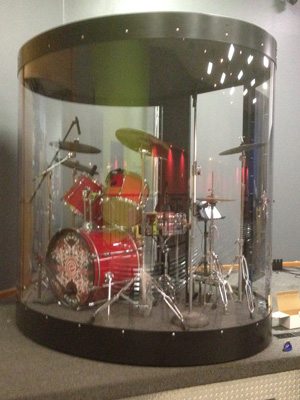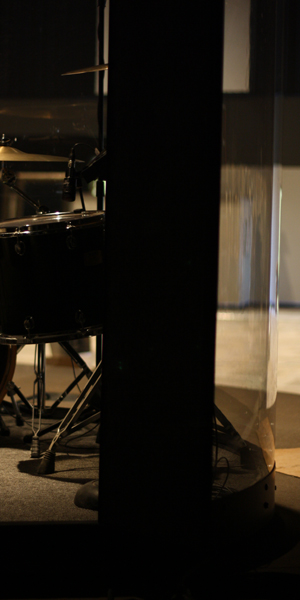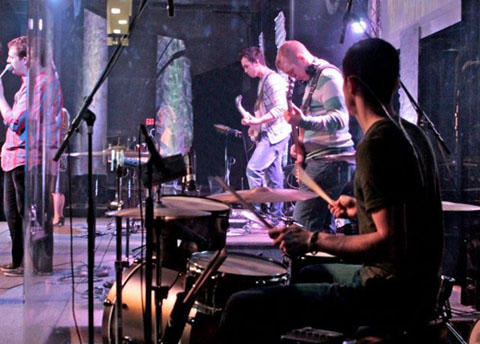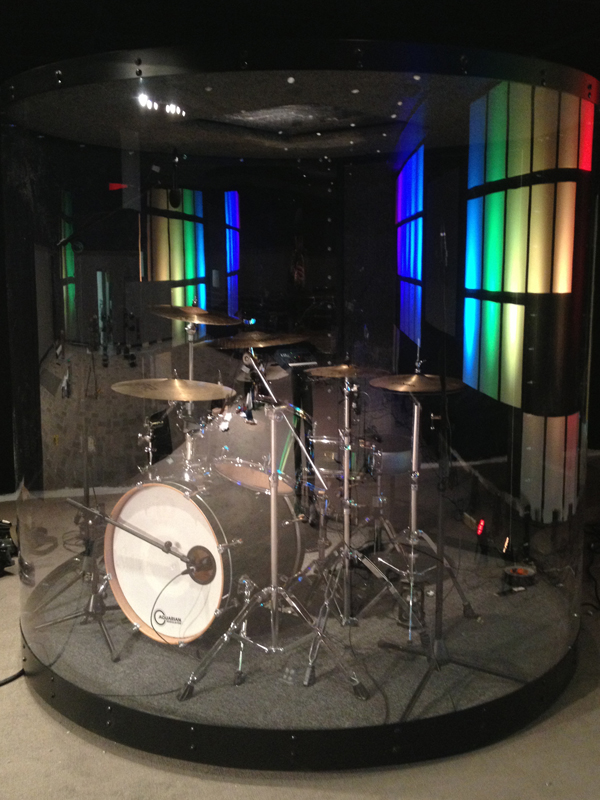 Each enclosure has a list of options that will custom tailor it for any application.
Options include:
Custom Multi-channel Audio Snake
Personal Monitoring Connection
DMX Snake
Power Outlets
Fans/Air Conditioning
Locking Door
Castors
Custom Height Curved Riser